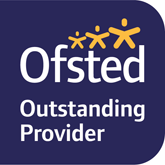 Testimonials 2020
"Thank you so much for making Gracie's nursery experiences amazing!"
"Thank you so much for being the best teachers ever! I will miss you lots!"
"Thank you so much for all you and your staff have done to help sonny learn and grow. He has thoroughly enjoyed his time at Barbies, and we couldn't have chosen a better place for him to have spent his preschool years."
"You have been looking after both of our kids for nearly 3 years now. We want to thank you for all your hard work. You made the kids feel welcome and safe. You are a perfect team. Through your hard work the nursery is constantly improving."
"Thank you for all you have done for Arwen she will miss coming to nursery. You all do a fab job and run an amazing nursery."
"A really BIG thank you to all of you, every single member of staff are so friendly and nurturing. Betsy has loved her time at nursery and it has helped her confidence to grow, especially leaving us! So many of you have cared for both our girls over the last few years. Alana has a huge emotional connection and incredibly fond memories. Both often talk about really special memories e.g. the nativity plays and sports days. It will be really strange not coming to Barbies in September. We will continue to highly recommend Barbies.Thank you for everything!"
Testimonials 2019
"As Henry's time at Barbies comes to an end we want to say the biggest THANK YOU for making his time as wonderful as it has been. The support and love you have shown him has been amazing. We couldn't have chosen a better setting for him! Henry has asked to visit so don't think you are getting rid easily!"
"It is so difficult to find the words to say thank you. It doesn't seem enough. Jonathan would not be the boy he is without all of you. He has grown in confidence throughout the year and he has enjoyed his time so much. Thank you for making it easy for us as parents who don't really have a clue! Thank you for all the wonderful experiences you have given him, particularly visiting Maurice House which Johnathan really enjoyed. Your hard work and care will always be appreciated by all of us."
"Thank you for everything you have done for Neave over the past two and a half years! She has had an amazing time in all her classes. Everyone has brought out the best in her she's really going to miss you all. Hopefully she will pop back now and again with her baby bro!"
"I just want to say a huge thank you for making Dolly's start to education fun and rewarding. She has loved every minute and I couldn't have wished for a better nursery."
"We just wanted to say a huge thank you for making Olivia so happy during her time at nursery. From the first day, Olivia felt welcome and safe and that's all any parent could hope for. We will miss you all."
"Thank you for everything you have done for Annie and Poppy. We have loved bringing our girls here and they have both loved nursery. You do an amazing job."
"Thank you for providing Mac with a warm, caring, fun, interesting, diverse environment. He has always loved coming in to Barbie's and has flourished in confidence and skills over the past eighteen months in your care! We will miss you."
"Thank you to everyone for looking after me for the last year. Thank you for teaching me new things and helping me grow."
"Thank you for running such a great playschool! I have had a fantastic time here and I know my brother will too when he is big enough!"
"Thank you so much for all you have done. I have loved my time with you. My little brother can't wait to come!"
Testimonials
"I couldn't have had a better start to my school life than having you as my teacher. You've held my hand, dried my tears and made my very first memories of school years. One filled with happiness and laughter. I will miss you so so much. It wont be the same without you. Take care and have a fantastic summer."
"Another term has come to an end and we just wanted to thank-you for taking such excellent care of Charlotte. Your kindest, empathy and warmth has made Charlottes time here so memorable. You have taken the time to get to know her and her obsession with animals and Wingham! She has learnt so much and is really going to miss you all so much".
"Thank you to all the staff. You have all had an impact on both my boys lives at some point. I cannot thank you all enough for your genuine love and care, we will miss seeing all your smiley faces greeting us in the morning. One day I will be telling my boys to bring their children here."
"I just wanted to say thank you to everyone at Barbies for the wonderful experience Aimee has had here. All the extras you do make this a very special nursery. We are going to miss coming here".
"Thanks so much for making Fearne's first experiences of nursery such a positive one. She loves coming every week and that is all down to all your hard work and kindness."
"Rose has come to the end of two fabulous years at Barbies. We wanted to thank you and the team for providing exciting opportunities to play and learn and for taking such good care of Rose. She loves you all as do I."
"Just to say a huge thank you for guiding Katy in her Pre-School year. She has grown in confidence and has thoroughly enjoyed nursery. She has learnt absolutely loads! Even teaching me a few things."