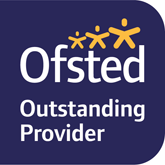 About
Barbies Playschool and Selwyn House Nursery is a well established school in a quiet, convenient residential area of Broadstairs.
We are here to offer an excellent facility for your child, employing highly qualified staff who have excellent childcare qualities which enable them to give the best care and early years education for children aged 16 weeks to five years.
The setting follows the Early Years Foundation Stage (EYFS). The Principles of the EYFS are achieved by play based activities and each child's progress is recorded on their individual 'My Baby's Day's' Journal. This is a cloud based Journal whereby all parents/carers will have their own private log in and password to access from home. You will have up to date access to your child's progress and development and also the opportunity to upload your own photo's onto the Journal.
The Curriculum Policy is available in the Reception Area for parents to read.
The Playschool and Nursery has been open since 1985 and is Ofsted registered and we have consistently gained a Good outcome from the Ofsted inspections culminating in an Outstanding inspection for 2011, 2014 and 2019.
We have also gained the I CAN Accreditation at an Enhanced Level which demonstrates that we are educating our children to the standard required by I CAN in speech, language and communication and we are able to identify and resolve any difficulties that children may be experiencing in this area.
I CAN said in their Accreditation Report:
"The service at Barbies Playschool & Selwyn House Nursery School is of high quality, characterised by professional, skilled staff, who together provide an excellent example of good practice in early years communication and education for young children.
"This service is also able to meet the needs of those children with a mild to moderate speech and language or communication disability."
The setting is popular and we are proud to say that since we have been open we have never had to advertise our places.
The staff are encouraged to attend training regularly and this results in competent, well qualified and motivated people, who are all committed to providing quality care for your children.
OUR AIMS are to:
Provide a safe and sound environment within a relaxed and happy atmosphere.
Provide learning opportunities based on a play-based curriculum.
Encourage good social behaviour and awareness of others.
Help each child develop his/her own potential.
Induce a feeling of achievement, no matter how small the task undertaken, thus developing self confidence.
Encourage self-expression by developing skills using drawing, painting, sand, water and the use of natural materials.
Enable children to think for themselves by providing various tasks such as games and puzzles.
Encourage the children to sit quietly at certain times, e.g. storytime, snack time etc, thus helping to develop their powers of concentration.